We are thrilled to announce that four new graduate students join the Diabetes Prevention Research Group (DPRG) this January 2022!
Azar Bohlouli
Azar studied nutrition sciences and dietetics for her undergraduate degree at Isfahan University of Medical Sciences in Iran. Before joining the DPRG, she was a humanitarian aid worker with international aid agencies and a technical consultant with WHO. Her research interests are community health and development, evaluation of community-based projects, and health equity. Azar is delighted to be a member of the DRPRG team and looks forward to supporting research that improves quality of life for everyone. She looks forward to exploring the beautiful nature in Canada and she cannot wait to see Kelowna in the summer.
Azize Yıldırım
Azize received her master's degree in Clinical Nutrition from the University of Roehampton, UK. Her dissertation focused on the role of high protein intake on glucose control in adults with prediabetes. During her degree, she also contributed to other projects, such as the paper "The effects of high-protein diets on glucose metabolism and visceral adipose in rats", published in Nutrients. During her degree, she also supported data data collection and nutrition analyses of plant-based offerings in the UK, US, and Canada supermarkets in collaboration with researchers from King's College London.
After her degree, Azize worked as a consultant dietitian, working with people with obesity and chronic diseases, then later joined Istanbul Gelisim University as a part-time lecturer. Azize is excited to pursue her PhD with the DPRG and hopes to research how to best motivate people to make lifestyle changes, how people can stick to these behaviour changes, and what dietary interventions work best for diabetes prevention. As a nutritionist, Azize also has research interest in the effects of dietary changes on actual calorie-nutrient intake and macronutrient compositions.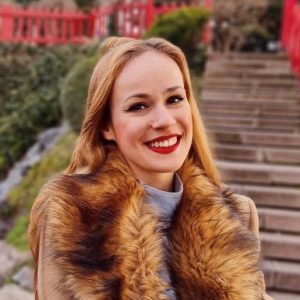 Jenna Sim
Jenna is a returning DPRG team member. She has previously completed an undergraduate honours thesis, 499 research project, and research assistant position with the team during her undergraduate degree.
Her honours thesis work explored whether a 20-minute online module could reduce human kinetics students' explicit biases on weight and race. Learn more about Jenna's honours thesis with DPRG here. After completing her thesis work with DPRG, Jenna was inspired to stay involved in research and continue working with the team. She plans to study health equity, community-based health promotion, and chronic disease prevention.
Jenna loves cross-country skiing in the winter, and trail running and mountain biking in the summer!
Sarah Percival
Sarah joins the team from Norwich, England. She previously completed an undergraduate degree in Molecular Biology and Genetics at the University of East Anglia, and a Masters in Epidemiology at the London School of Hygiene and Tropical Medicine. Alongside studying, Sarah has worked as a Personal Trainer and Sports Massage Therapist for 13 years and is passionate about helping people to achieve their goals and improve their health.
Having enjoyed gaining prior experience working in behaviour change research, facilitating diet and physical activity interventions for disease prevention, Sarah is excited to start her PhD as part of the DPRG team. She looks forward to getting involved with the Small Steps for Big Changes study and hopes to specialise in nutritional research for type 2 diabetes prevention.
Sarah says she is grateful for this opportunity and is really looking forward to experiencing life in the Okanagan. In particular, she can't wait to ski in the winters and to explore the wineries, go hiking and hang out by the lake in the summers. Choosing her favourite winery will be very important research! Sarah loves cooking, running and visiting new places with her husband and their dog, Poppy!